Rent a car in the Faroe Islands
Welcome to the largest marketplace of rental cars in Faroe Islands.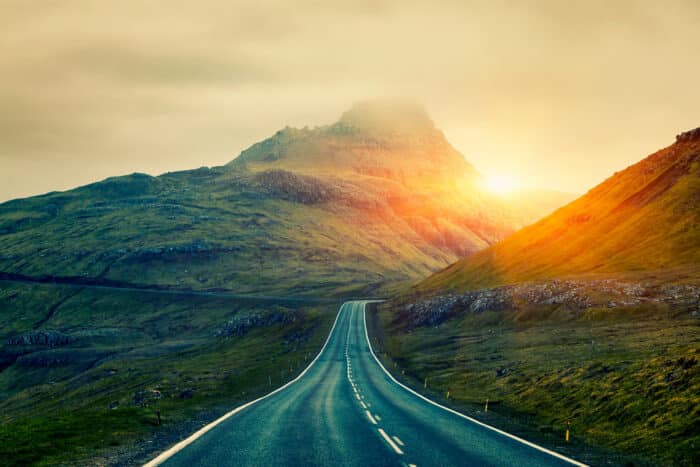 If you want to receive a quote for renting a car during your stay in the Faroe Islands, write us on info@guidetofaroeislands.fo with your required dates and your car preference.
We can help you with the following car types:
Frequently asked questions about car rental in the Faroe Islands
How are the roads in the Faroe Islands?
The road network in the Faroe Islands is generally of a high quality and most places around the country you will be driving on tarmac two-lane roads. To some of the smaller villages the road will be single-lane but still tarmac. None of the public roads require off-road capability so you are fine driving small cars around.
What car do i need to drive around the Faroe Islands?
Any car will be fine on the roads in the Faroe Islands during summer as they are all tarmac and generally well kept. During winter you might want to consider a 4×4 if you require the ability to get anywhere in snowy or icy conditions. All rental cars are provided with winter tires during the winter half of the year.
Is it safe driving around the Faroe Islands during winter?
The roads in the Faroe Islands are kept free of snow by Landsverk during normal winter conditions. In case of heavy snow some roads might be closed and in severe weather conditions (very rare) Landsverk might advice locals and visitors to keep away from certain roads or from driving all together.
What is included in a car rental?
Unlimited mileage is included in all rentals. A car insurance SCDW – Super collision damage waiver – can be added when you book the car. The insurance will cover damages that you might cause with the vehicle, e.g. other cars or items hit with the vehicle, and reimburse those that might be harmed.
What are the most popular rental cars in the Faroe Islands?
Cheap and small cars are the most frequently booked cars closely followed by small SUVs