Rent a car in the Faroe Islands
Welcome to the largest marketplace of rental cars in Faroe Islands.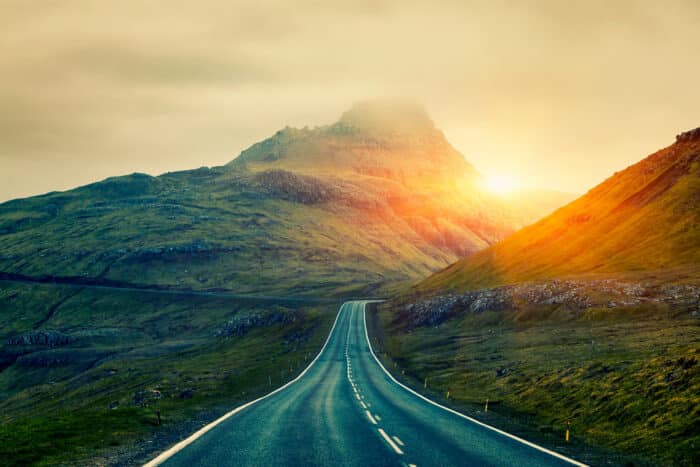 Book your dream car in Faroe Islands before they're all booked up. Our fleet of rental vehicles is ready to take you on the holiday you need. Simply make your booking by selecting your preferred car below. Unlock an unforgettable driving experience in the Faroe Islands. Best price guaranteed.
We can help you with the following car types:
Frequently asked questions about car rental in the Faroe Islands
How are the roads in the Faroe Islands?
The road network in the Faroe Islands is generally of a high quality and most places around the country you will be driving on tarmac two-lane roads. To some of the smaller villages the road will be single-lane but still tarmac. None of the public roads require off-road capability so you are fine driving small cars around.
What car do I need to drive around the Faroe Islands?
Any car will be fine on the roads in the Faroe Islands during summer as they are all tarmac and generally well kept. During winter from December to February, you might want to consider a 4×4 if you require the ability to get anywhere in snowy or icy conditions. All rental cars are provided with winter tires during the winter half of the year.
Is it safe driving around the Faroe Islands during winter?
The roads in the Faroe Islands are kept free of snow by Landsverk during normal winter conditions. In case of heavy snow some roads might be closed. In severe weather conditions (very rare) Landsverk might advice locals and visitors to keep away from certain roads or from driving all together.
What is included in a car rental?
Unlimited mileage is included in all rentals. A car insurance SCDW – Super collision damage waiver – is included in some cars. It can be added for those vehicles where it comes as extras. The insurance will cover damages that you might cause with the vehicle, e.g. other cars or items hit with the vehicle, and reimburse those that might be harmed. The insurance also covers damages at tires or glass.
What are the most popular rental cars in the Faroe Islands?
Cheap and small cars are the most frequently booked cars closely followed by small SUVs.
Do I need an international drivers license in the Faroe Islands?
Your national drivers license will do perfect. You are not required to have an international drivers permit in order to drive in the Faroe Islands. Whether you come with your US driver license, or if it is issued in Europe, Asia, Australia and beyond, you are ready to hit the road and start exploring.
What rental company will my car be from?
It might vary due to availability. What we guarantee is that you get a car from a reliable provider that will do anything to give you a remarkable and hassle-free experience in the Faroe Islands.